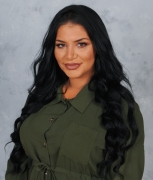 For the past seven years, Mrs Paris has worked at Elmhurst.
She has enjoyed working in a variety of departments during this time, whether it be managing wraparound care or engaging with the children in the classroom. As a result, she has a thorough understanding of how the school operates.
With a passion for mathematics, she appreciates the day-to-day financial and business aspects of the job and continues to support parents, staff, and families.  

—