Teaching is, of course, the most important thing that we do. Our teachers are passionate in their love of teaching and revel in the opportunities at Elmhurst to respond to the interests of their young pupils, shaping a challenging and engaging learning experience.
We are fortunate enough to be able to further capture our pupils' interest through dedicated subject teachers and their substantial knowledge and enthusiasm for their subject. PE and Games, Computing and Languages are taught throughout the school by skilled subject specialists, who convey both their understanding and passion for their curriculum area. Additionally, pupils  move through the school, subject specialists in Maths, English and Science deepen the learning and support their interest in making connections beyond the taught curriculum.
The involvement of specialist teachers does not end there. By nature of their interests, specialist teachers play a big part in moving the school forward in their area of responsibility. They are often well connected and up to date with developments in the subject, enabling the school and our pupils to benefit from their knowledge.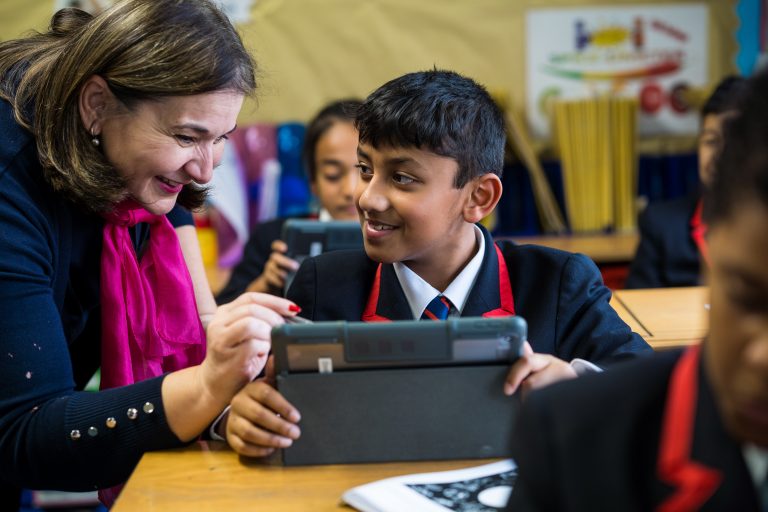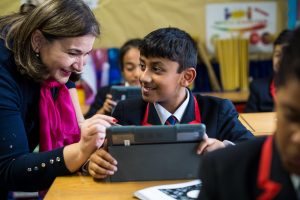 Thanks to our Maths and Science Heads of Department the school enjoys memorable Maths and Science Weeks respectively, our English Head of Department organises book fairs, author visits and drives forward relevant curriculum development for advancement.
We are privileged to have a Head of Sport who is passionate about creating opportunities where he sees pupils' brilliance and a Head of Music who is similarly responsive.
There are few schools fortunate enough to have the expertise that Elmhurst does in their Computing department and our Head of IT is good enough to share that expertise with our pupils as well as also contributing to the development of other schools by taking a lead on professional development matters for computing teachers in the wider group.
Whilst our classroom teachers are also experts in their field, it is a real benefit to be able to bring together a common room of broad expertise, united in the shared desire to nurture the brilliance in every child. The mix is one of the things that makes an Elmhurst experience really special.